Student Loan
Recovery Solutions
Consistent, Proactive & Proven Results
Outstanding student loan balances now easily exceed $1 trillion – falling second only to mortgage. Not only is student loan debt on the rise, borrowers are going delinquent at a faster rate than other loan types. In third quarter 2013, student loans had the largest total balance of newly-delinquent accounts (defined by the Federal Reserve Bank of New York as 30+ days past due).
The only way to manage this type of debt is to expect and plan for more delinquencies. With over 30 years of industry expertise, our recovery solutions are uniquely managed and supported by professionals who understand the collection nuances and challenges facing the education industry today. Whether you're seeking full-service outsourcing or stage-specific assistance, we can provide you with affordable, proactive solutions to help you recover more.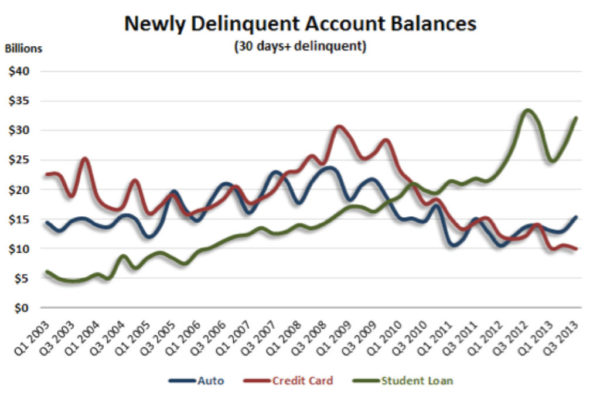 Source: "Why Everyone Keeps Talking About Student Loans." InsideArm.com. December 2013.
For your organization: 

Full-service outsourcing
Account specialist dedicated to your daily needs
Custom reporting – monthly, quarterly or upon request
24/7 online access to your accounts
Comprehensive skip tracing
Expert consultation on difficult files
Bankruptcy monitoring
National legal referral program

For your borrowers: 

Pre- and post-charge of communication attempts
Score-cards and phone audits regularly monitor collector performance for member care
Multilingual representatives and extended call center hours
Wide variety of member payment options including ACH and location-based cash payments
Customized solutions tailored to your industry and your recovery needs
Increase recoveries faster and more efficiently
Gain collections expertise, technology, and compliance without investment
Retain control throughout the process
Maintain your borrower relationships
One point of contact saves time and increases recoveries
Gain resources to free-up staff, allowing them to focus on the business of lending
Let's talk about how we can help you